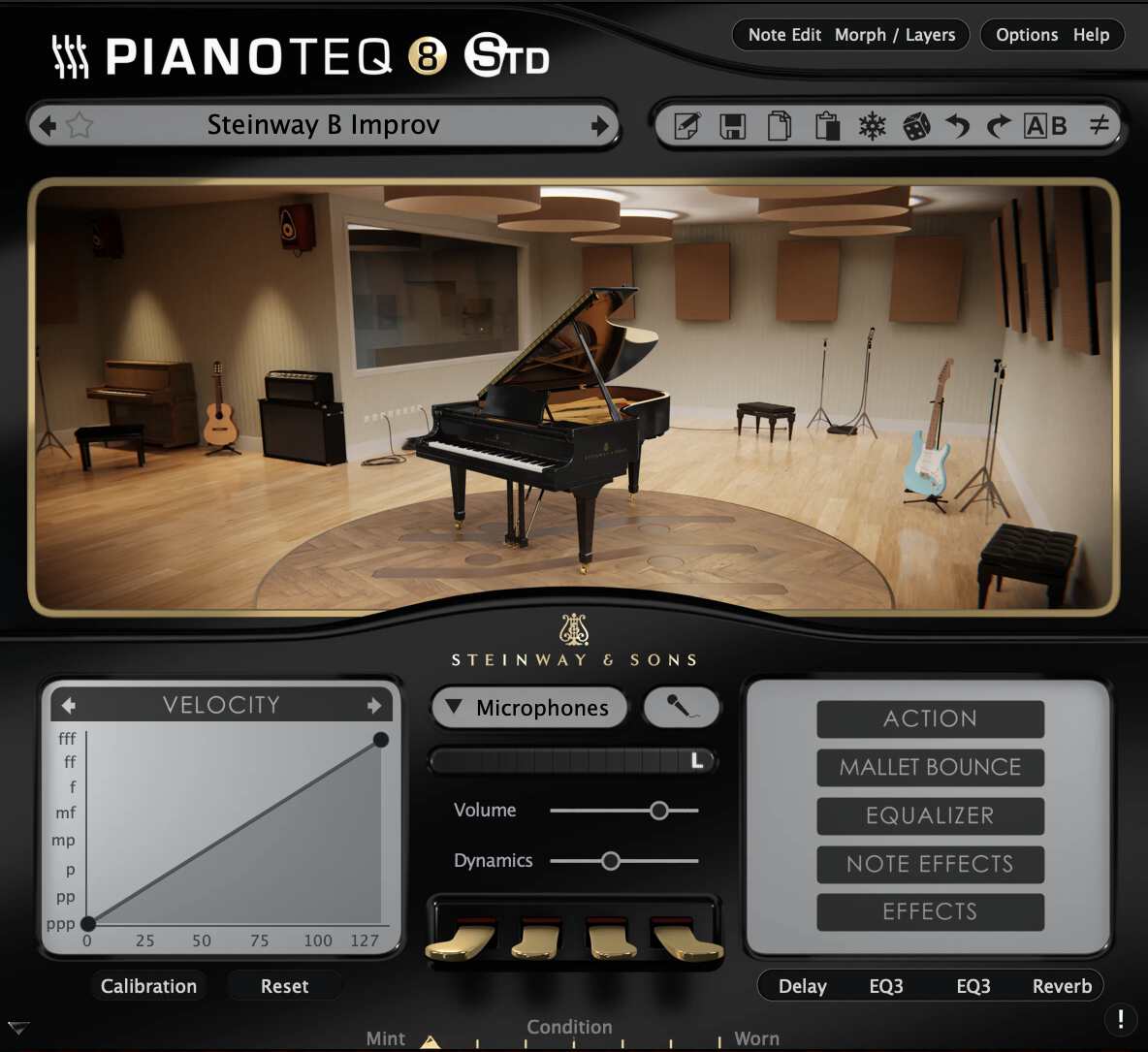 Requires Pianoteq 5.5 or higher
Authorized by Steinway & Sons, the Steinway Model B grand piano is modelled after a Steinway B Grand Piano from Hamburg, known for its splendid and versatile character. Subtle refinements of the physical model contribute to a faithful rendering of the original instrument.
The piano that is modelled belongs to the Martha Argerich edition, a set of twenty-five Steinway & Sons Model B-211 pianos that the prestigious pianist carefully selected in 2014 for their musicality. She signed each.
The virtual grand piano Model B for Pianoteq was carefully designed to reproduce the finest sound characteristics of the Steinway B instrument that was selected by Modartt for this project. Subtle refinements of the physical modelling were made, resulting in a noticeably clear tone and astounding dynamics.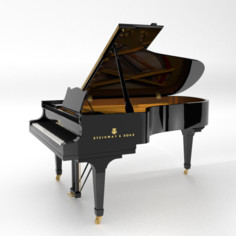 Steinway B grand piano
Listen to Pianoteq Steinway B Grand Piano in action in various musical styles. All audio examples were recorded with a selection of Steinway B presets using their default settings, unless stated otherwise (customized).
Pop/Jazz/Blues/Modern demos
Classical demos
Steinway & Sons® is a registered trademark.