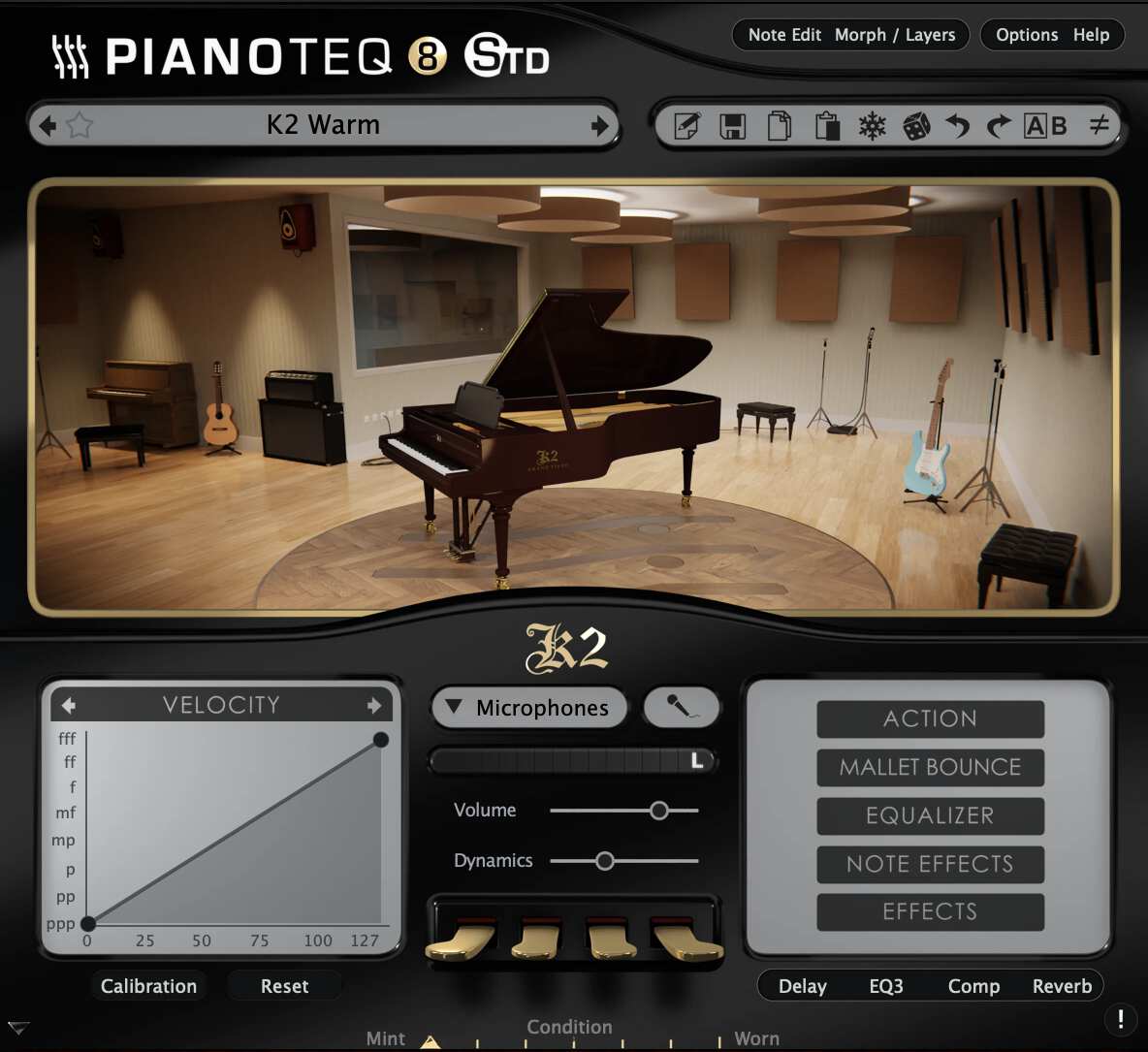 Requires Pianoteq 5.0 or higher
The K2 Grand Piano is developed especially for Pianoteq. It is not based on any specific model but created from scratch by the Modartt virtual piano factory, combining the best elements of several source pianos.
Thanks to its 2.11m (6' 11") cabinet, it is a very dignified colourful sounding piano, bringing a perfect balance of warmth, brilliance and clarity. Enjoy its dark, woody character for use in a musical allround environment.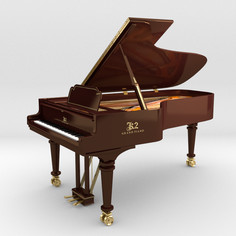 K2 grand piano
Listen to Pianoteq K2 Grand Piano in action in various musical styles, from classical and jazz to pop music or ragtime. All audio examples were recorded with a selection of K2 presets using their default settings, unless stated otherwise (customized).
Pop/Jazz/Blues/Modern demos
Classical demos