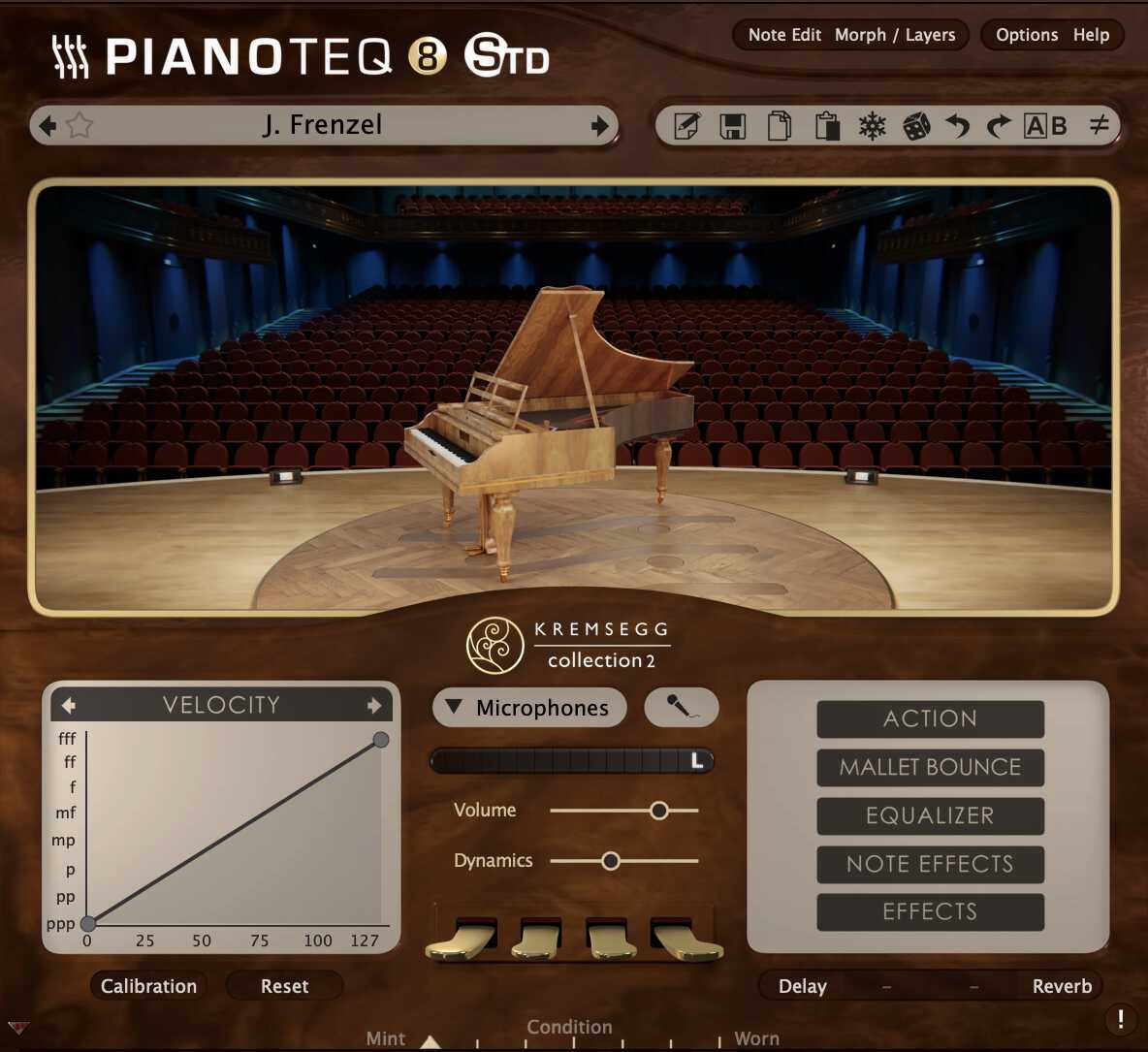 Requires Pianoteq 5.0 or higher
The historical piano collection 2, from the Kremsegg Schloss Museum (Austria), includes 4 exceptional instruments from the 18th and 19th centuries:

Incomparable for rendering the music of the Classical period, these instruments can also be used for more recent compositions. The Bechstein particularly, with a design approaching that of a modern piano, illuminates jazz and other modern music.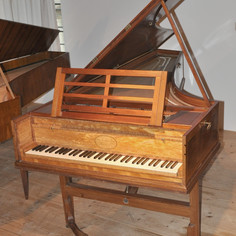 J. Broadwood pianoforte (1796)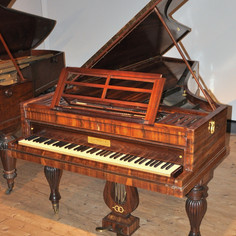 I. Pleyel grand piano (1835)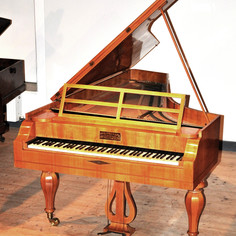 J. Frenzel grand piano (1841)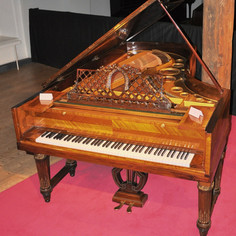 C. Bechstein grand piano (1899)
Listen to Pianoteq Kremsegg Collection of historical grand pianos pianoforte.
C. Bechstein grand piano (1899)
I. Pleyel grand piano (1835)
J. Frenzel grand piano (1841)
J. Broadwood pianoforte (1796)