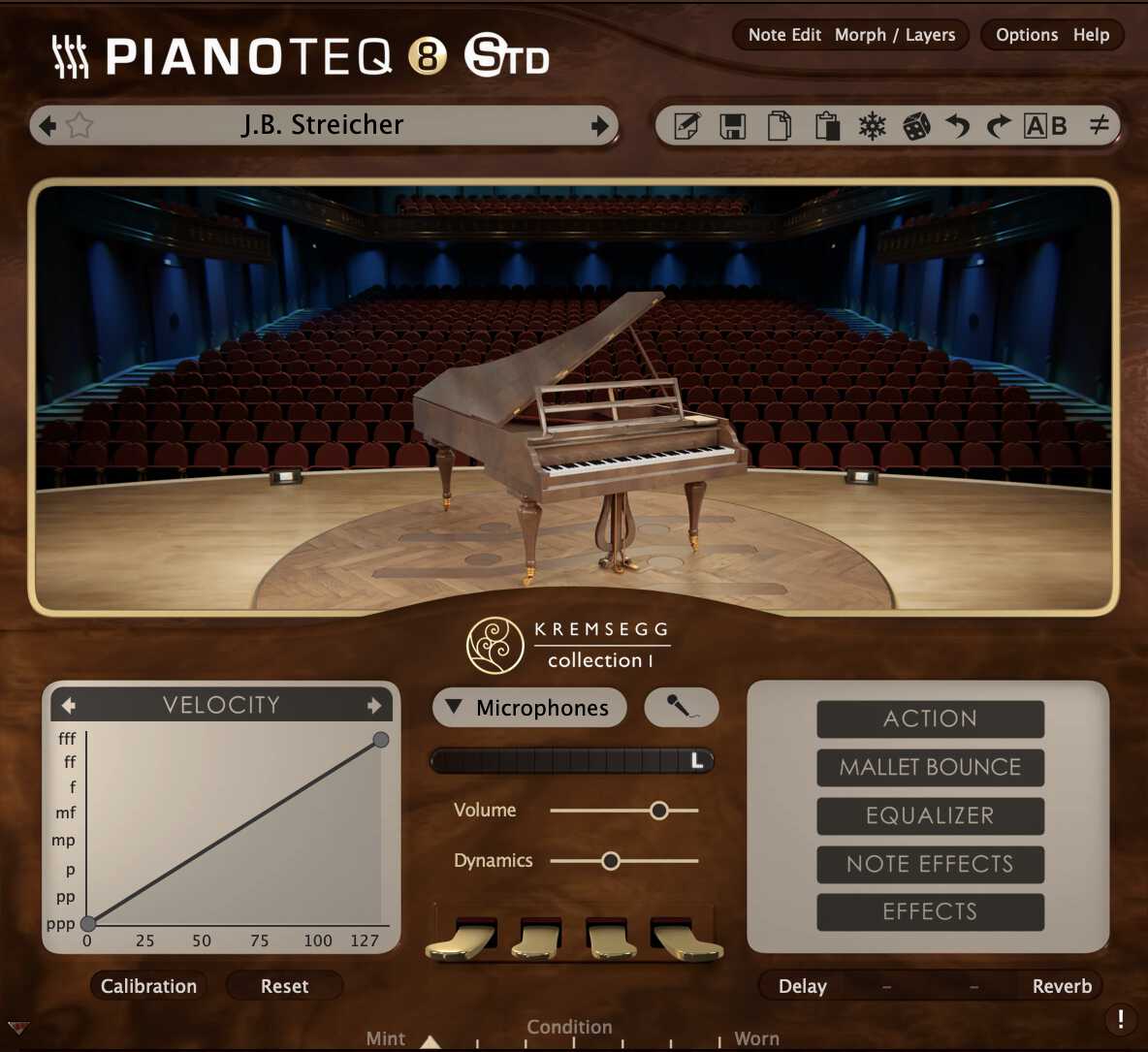 Requires Pianoteq 5.0 or higher
The historical piano collection 1, from the Kremsegg Schloss Museum (Austria), includes 4 exceptional instruments from the 18th and 19th centuries:

Incomparable for rendering the music of the Classical period, these instruments can also be used for more recent compositions.
Visit also the Kremsegg collection 2 page
[1] Ignaz Besendorfer was the original name used on the early piano models (the one modelled here has serial number 5), later models used the name "Bösendorfer".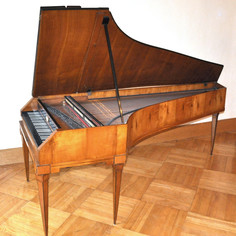 J. Dohnal pianoforte (1795)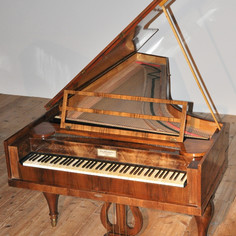 I. Besendorfer grand piano (1829)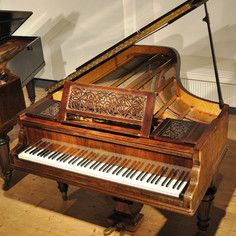 S. Erard grand piano (1849)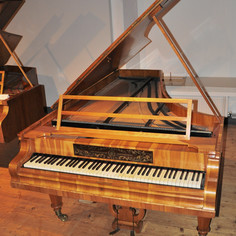 J.B. Streicher grand piano (1852)
Listen to Pianoteq Kremsegg Collection of historical grand pianos and pianoforte.
J.B. Streicher grand piano (1852)
S. Erard grand piano (1849)
I. Besendorfer grand piano (1829)
J. Dohnal pianoforte (1795)