Three manual keyboards
of five-octave range
1 pedalboard
of 32 notes
50 assignable stop slots
to customize your organ composition
3 expression pedals
assignable per stop and per division, and tweakable
4 tremulants
assignable per stop and per division, and tweakable
6 couplers
to link one keyboard to another
with octave-transposition options
4 monophonic couplers
to send only the bass line or the melody from one keyboard to another
perfect for the user who do not have pedalboard or MIDI organ console
24-step crescendo pedal
easily configurable
100 combination banks
of 10 combination slots each
to create and store your organ sounds palette
easy combination navigation
for a smooth and controlled performance
Tutti & General Cancel
Unleash the full power of your organ!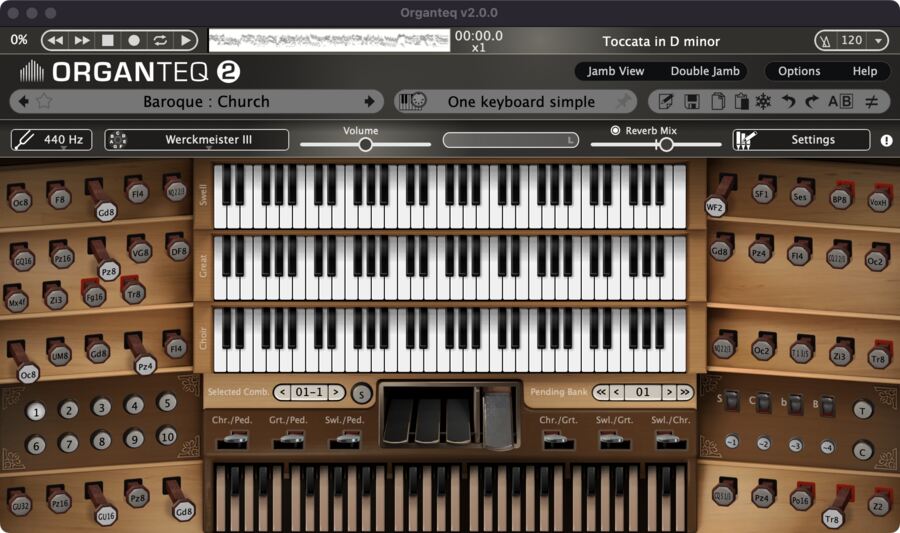 Organteq also offers alternative console views (or "Jamb Views") that gathers all your organ informations and controls in a condensed way.
The Jamb Views are touch screen compatible, detachable, and let you activate multiple stops within a single drag.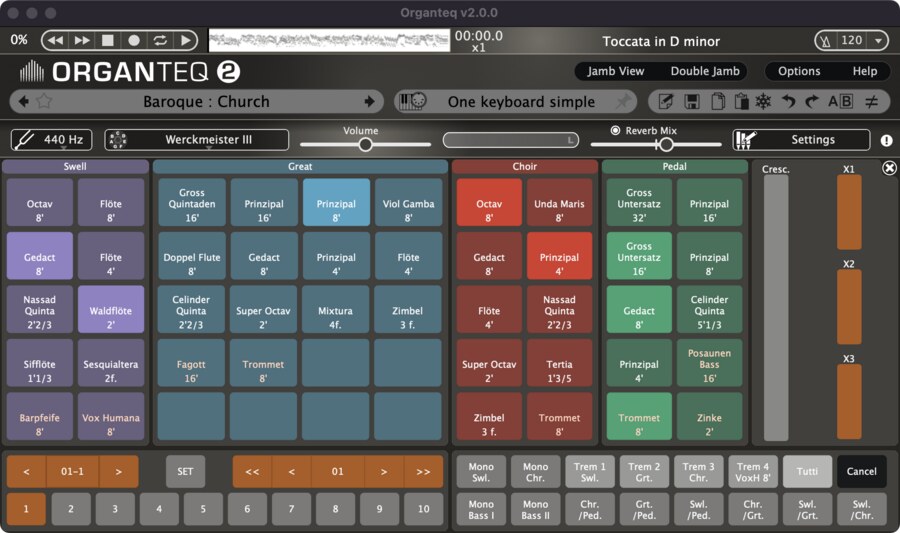 A dual-split option for multiple screens is also offered.