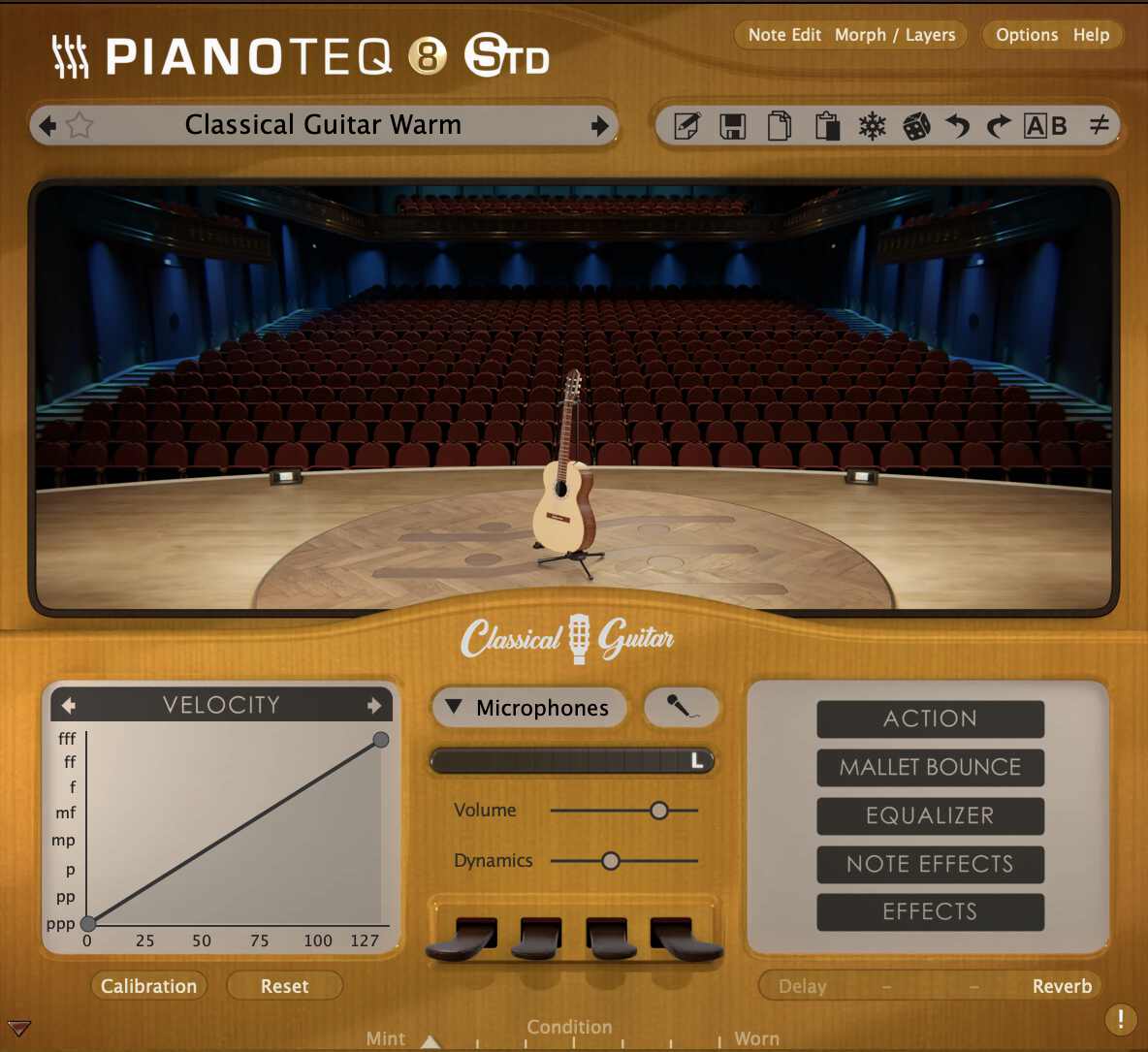 Requires Pianoteq 8.0 or higher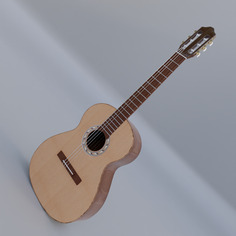 From Paco de Lucia to Tom Jobim and Roland Diens, the classical guitar always renews its influence on music. Its ever growing repertoire, ranging from transcription of baroque, classical and modern pieces, to specific composition in many styles, constantly reveals additional possibilities thanks to its expressive characteristics.
This virtual instrument captures the essence of nylon based classical guitars and has been modeled after 3 guitars, among which the C9 guitar from the luthier Jean-Marie Fouilleul. It lets you tweak various parameters to attain specific nuances, as offered in the «Purist» preset among others. The sympathetic resonance engine of Pianoteq emulates the complex interaction of plucked strings with open strings, a unique feature which makes this instrument superior to other virtual guitars.
Great care has been taken in order to add a myriad of essential vivid extra sounds, such as finger picking, mimicking the interaction between the musician and the instrument.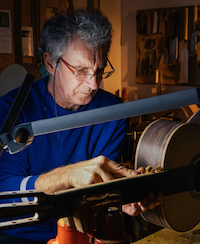 © Marianne Barthélémy
Perhaps the most interesting feature is the unique user interface, designed to let you dive into every aspect of guitar player gestures. It facilitates the understanding of how the instrument behaves, and how to play it on a keyboard.
Thanks to the flexibility of the model, you can experience a preset getting close to a 12-string guitar, a jazz guitar, and even an electric distorted guitar - a great starting point for third party amp/effects emulating software.
J-M Fouilleul: «Guitar sound is a language, defined by words, grammar, etc., and a language should be precise and rich at the same time to convey a poetic or philosophic thought, or a casual conversation! I seek to make delicate and coherent instruments and I think that the starting point of this, is a rich tone, dynamics, and balance.»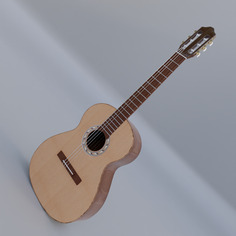 Classical guitar
Listen to Pianoteq Classical Guitar in action in various musical styles, from classical to jazz, flamenco, bossa-nova, tango, blues, rock, gipsy or ragtime. All audio examples were rendered with a selection of Classical Guitar presets using their default settings with small adjustments (velocity curve, dynamics, global eq, compression, release noise), unless stated otherwise (additionnal effects or customized).
Classical, Latin (1st half 20th) demos
Flamenco, Latin demos
Contemporary music