activation on iOS app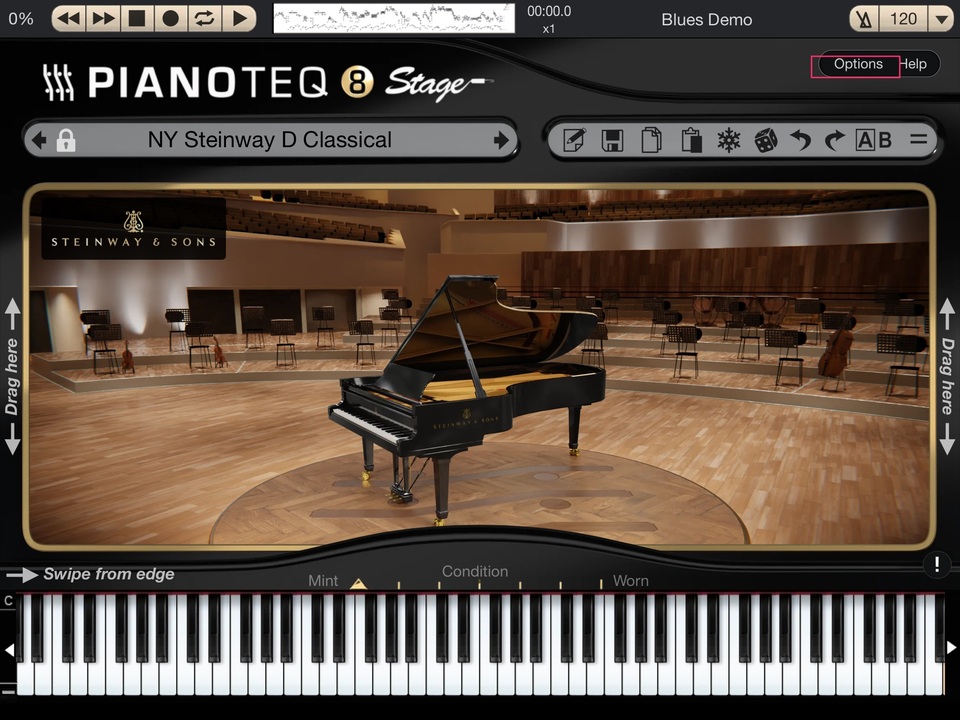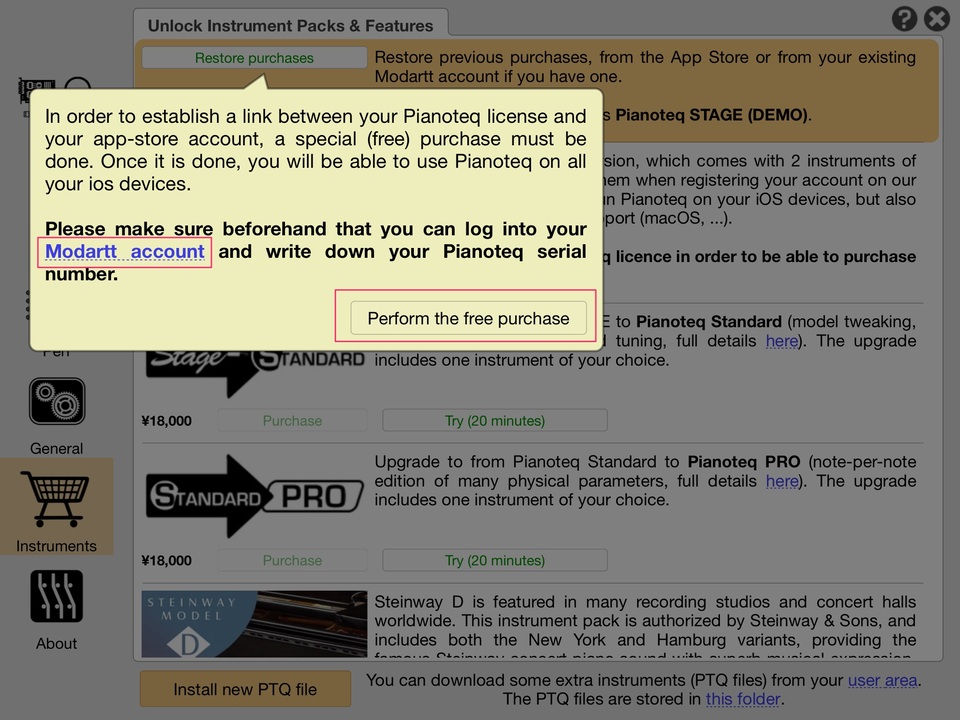 a

Instrument packs activation
Step 1
Register your instrument pack serial in your user area
Step 2
If you use an iOS app: go here
Else, in your software, update your licence activation by clicking on "Help", "About" and "Update licence" (don't use the instrument serial, just keep your current software serial number).
b

Software manual activation

In case you have no internet connection on the computer where your software is being installed, you will need to activate manually. Here is a detailed description of this procedure:
Step 1
Start up your software as usual. The following screen will appear. Click on Activate.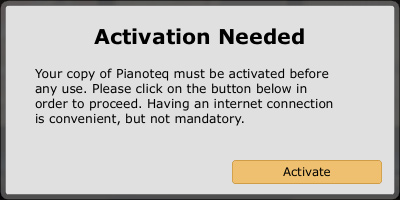 Step 2
Enter the serial number (found in the order confirmation email or on the printed manual). Make sure not to mix up "0" with "O". After entering the serial number (you may prefer to copy and paste it if possible), enter a computer name of your choice (up to 16 characters). Then click on "Manual Activation":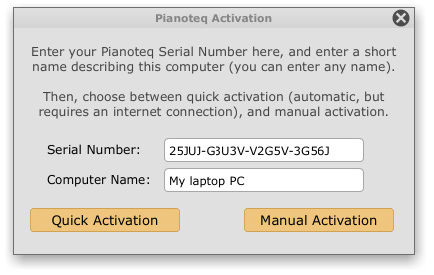 Step 3
A new window will appear with a URL (site address). If you click on "Go", it will open up a browser for you. As your computer likely has no internet connection, you will need to use the browser of another computer which is connected to the internet. Write down the URL thoroughly or copy and paste it into a text document and transfer it to the other computer.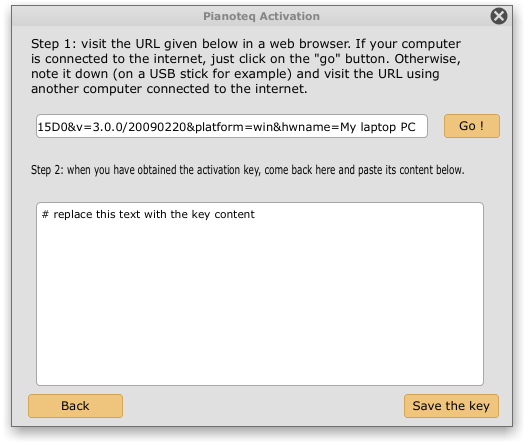 Step 4
Visit the URL in the browser of the other computer. You will see the activation key.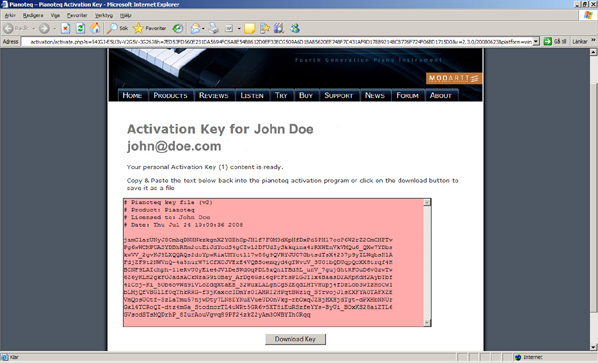 Step 5
Click on the "Download Key" button. A pop-up window will appear, asking if you want to open or save the file. Save it on your desktop (for example) and then transfer this file in some way to the other computer where you have your software installed. You can for example use a USB stick or CD-R disc.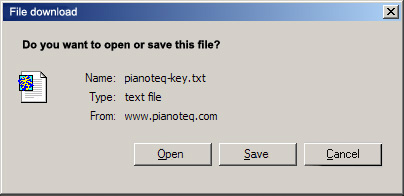 Step 6
Go back to your computer where you have your software installed. Open the text file with the key. Copy the text.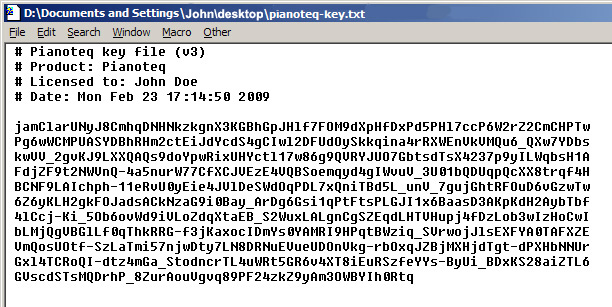 Step 7
Now switch to the activation window again. Remove the text in the lower area and paste the activation code there. Then click on "Save the key".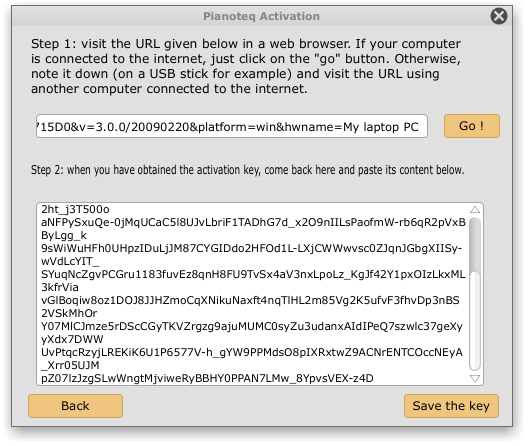 Step 8
If you have followed the instructions above, the activation has now succeeded.